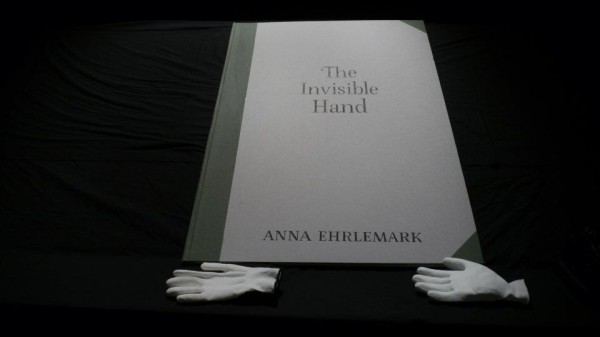 The Invisible Hand by Anna Ehrlemark (typography by Hannes Rydell).
Format: 70 x 100 cm. Copies: 1.
Book created in Studio Asylum in ACC Metelkova mesto may 2012. Exhibited on Novo Doba festival in Belgrade and travelled on the road to Škver Art Project in Mali Lošinj and Crack fumetti dirompenti in Rome. More photos by Luigi Conte from the exhibition at Novo Doba here.